Lead Developer/Analyst
Brown University, Computing and Information Services
Providence, Rhode Island
Brown University, Computing and Information Services is seeking talented, energetic, and passionate people looking for a challenging opportunity. Brown is an Ivy League university in the heart of downtown Providence that offers competitive benefits through a generous retirement plan, an employee education program, and a tuition aid program for employee's dependents. For details on these programs, and eligibility, please browse our web site at:
http://www.brown.edu/Administration/Human_Resources/prospective_staff.html
The Lead Developer/Analyst is an accomplished software developer and analyst, and is someone who can take on technical leadership responsibilities. The incumbent will be a senior member of project teams for implementation of commercial, open source, and cloud-based applications, as well as for building, enhancing, and maintaining custom-built applications. The individual will also be called upon to lead and/or organize smaller projects.
Qualifications:
• Bachelor's degree or equivalent education and experience
• 5 years' experience in development and/or support of administrative applications.
• Strong, in-depth experience using Microsoft .NET technologies, including asp.net webforms, and C#.
• Strong, in-depth experience with SQL Server, including use of TSQL, Functions, Stored Procedures, and SQL Profiler.
• Experience using Javascript, Jquery, XML preferred, with Angular a plus.
• Familiarity with Visual Studio, TFS and/or VSTS preferred.
• Familiarity with Windows administration, IIS and website administration preferred.
• Familiarity with Agile/Scrum development methodology preferred.
• Experience with CRM and CMS platforms preferred, and experience specifically with Blackbaud CRM and BBIS a plus.
• Experience working in a Service Oriented Architecture with knowledge of Web Services, Web Standards, and other application integration tools and practices.
• Strong analysis skills required
• Ability to work effectively with people with differing levels of technical knowledge
• Excellent communication and interpersonal skills (both oral and written)
• Ability to work independently and as part of a team
• Some supervisory/leadership experience preferred
• Work experience at an Institution of Higher Education preferred.
To View More Details and To Apply, please use this link to the position on Brown's Career Site:
https://brown.wd5.myworkdayjobs.com/en-US/staff-careers-brown/job/3-Davol-Square/Lead-Developer-Analyst_REQ135345
Applicants are required to use the Brown Career Site to apply for the position and to submit their resume, cover letter and any related documents. Please check the status of your application through the account you create when you apply.
All offers of employment are contingent upon consent to a criminal background check and education verification with results satisfactory to Brown.
Brown University is committed to fostering a diverse and inclusive academic global community; as an EEO/AA employer, Brown considers applicants for employment without regard to, and does not discriminate on the basis of, gender, race, protected veteran status, disability, or any other legally protected status.
About Brown (Please visit our website and get to know us better at:
www.brown.edu)
Click this link to view and apply for this job!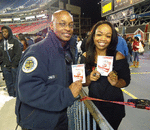 Posted By: Elynor Moss
Tuesday, October 3rd 2017 at 10:13AM
You can also
click here to view all posts by this author...